MULTILINGUAL MULTISCRIPT PLANT NAME DATABASE

SAMPLING OF VEGETABLES OF THE WORLD

BEETS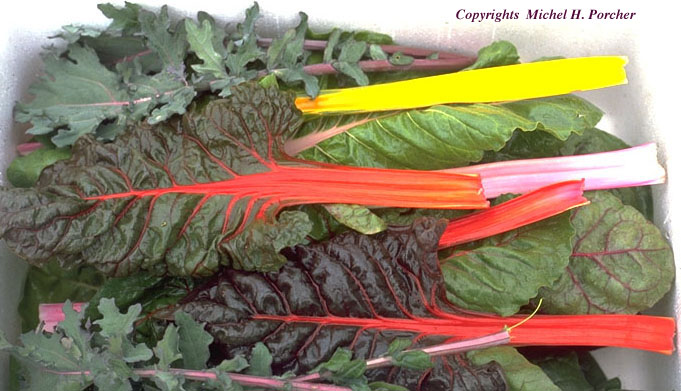 Selection of the most beautiful leaves of a traditional Chilean leaf-beet called 'Rainbow Chard'. Leaves on top & bottom are of 'Russian Red' kale.

LETTUCES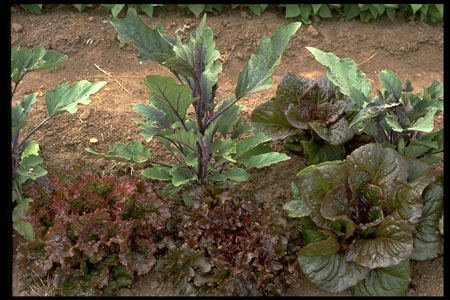 Lettuces in the field, intercropped with Italian eggplant 'Violetta di Firenze'
'Red Sails' (left), 'Red Oak' (centre), 'Red Cos' (right)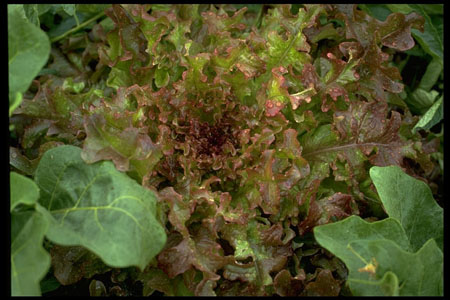 'Red Oak' (gardening grade). A commercially produced grade is shown above.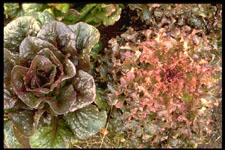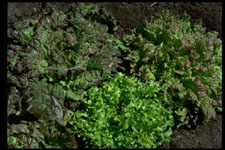 'Red Cos' (left), 'Red Oak', 'xxxx', 'Gold Rush', 'xxxx' (right)

FLAGEOLET BEAN 'ELSA'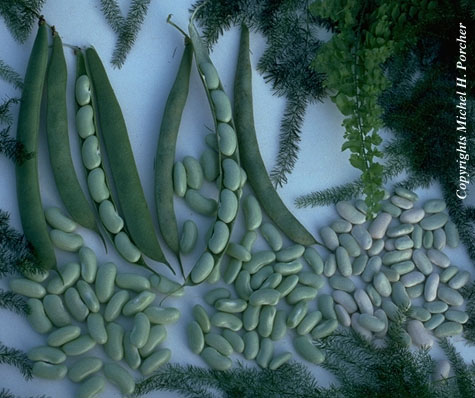 Displaying typical flageolet pod and seed colour fading from fresh-seed stage to dry-seed stage (right).
Foliage has no relation whatsoever to this bean. A purely "artistic shot". Detailed description.

EGGPLANTS & PEPPERS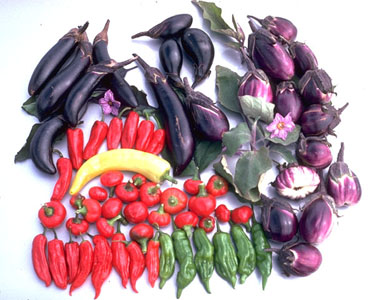 Eggplants 'Long Black' (top left), 'Black Egg', 'Violetta di Firenze' (right)
French heirloom hot pepper 'Piment de Bresse' (centre left), sweet Hungarian 'Yellow Banana', hot 'Red Cherry', hot 'Perennial Pepper'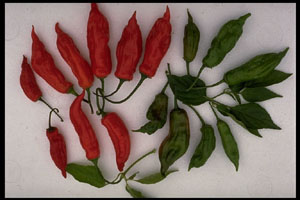 'Perennial Pepper' immature green fruits and mature edible red fruits

POTATOES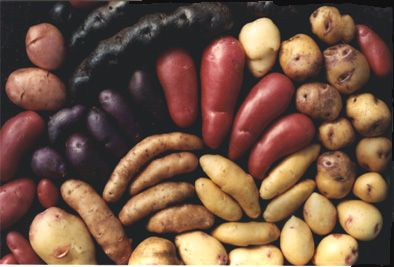 'Désirée', 'Purple Congo', 'Southern Gold', 'King Edward', 'Kipfler',
'Pink Fir Apple', 'Dandenong Blue', 'xxx'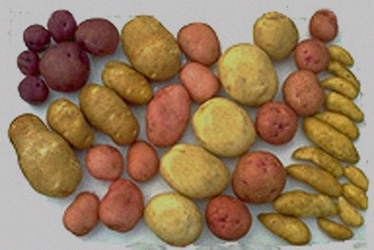 'Toolangi Delight', 'Russet Burbank', 'Désirée', 'Kennebec', 'Red Pontiac', 'Austrian Crescent'

BITTER CUCUMBER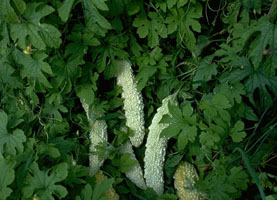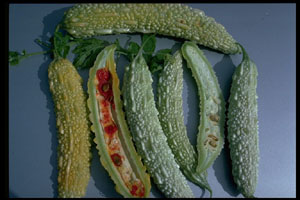 Long white fruited bitter cucumber showing edible fruit inside & outside and inedible / mature fruit with red pulp & brown seeds

PUMPKINS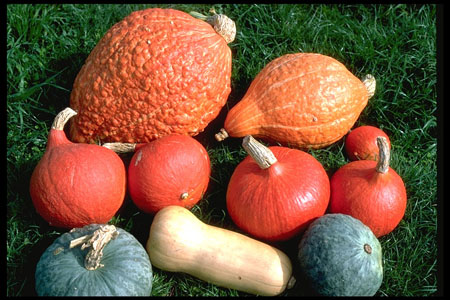 'Golden Hubbard' (top), 'Baby Red Hubbard' (centre), 'Blue Kuri' and 'Butternut' (bottom)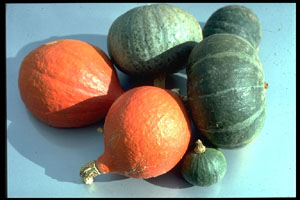 Japanese gourmet pumpkins, Chestnut type :
'Red Hokkaido' aka 'Uchiki Kuri' aka 'Baby Red Hubbard',
'Blue Kuri' (top centre), 'Delica Ebizu' F1 (right)

OCA - Oxalis tuberosa Molina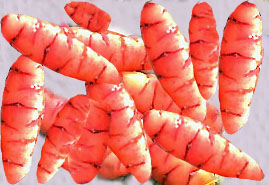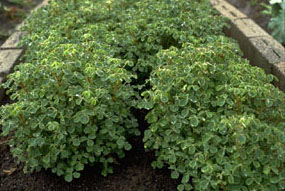 Edible tubers and succulent foliage - In order to "find decent tubers" in the ground, one needs to dig in mid to end of winter (Sth Eastern VIC -Australia). Nomenclature.
Thumbnails are linked to close up shots, names are linked to nomenclature

back to Notes , to Gateway , to the Landcare Group Homepage

Date created: 15 / 06 / 2000
Authorised by Prof. Snow Barlow
Last modified: 25 / 07 / 2000
Access: No restriction
Copyright © 1995 - 2000, The University of Melbourne
Maintained by: Michel H. Porcher
E-Mail: m.porcher@landfood.unimelb.edu.au
Disclaimer